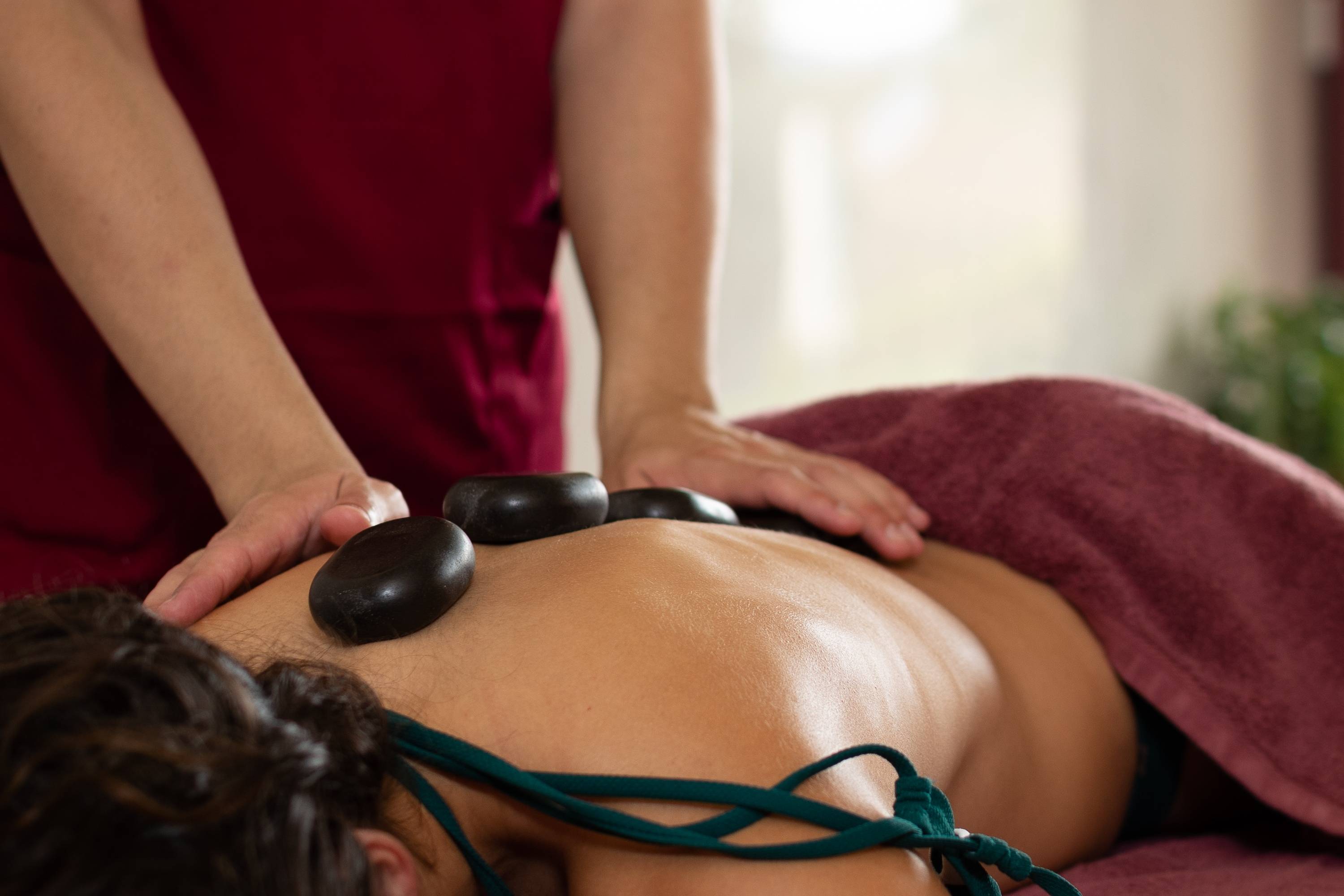 CHAKRA DIVINE MASSAGE | 20 /50 MIN

Relaxing massage with gentle movements, using Frangipani Monoi oil, which returns the physical and emotional balance, while moisturizing your skin.


SPECIAL HEAD MASSAGE | 20 MIN

In order to relieve the accumulated stress in the neck, head and face, we created this massage that will release the accumulated energy, relaxing the mind from all tensions.


In this massage the melted candle wax is applied while still hot on the body and the massage is done through smooth and delicate or deep surface slides in order to provide relaxation and physical and mental well-being with the consequent reduction of stress.


REFRESHING MASSAGE | 20 /50 MIN

Specially developed to alleviate stress and muscle tension, using aromatic oils according to your concerns. This massage is based on a deep rhythmic pressure, which provides the body with vigorous muscular work.


BASALTIC MONOI MASSAGE | 75 MIN

Using the curative power of basalt stones immersed in Frangipani Monoi Body Oil, the muscles are worked on, reaching areas of tension. The result is fantastic vitality with a bonus: intensely hydrated skin. This treatment stimulates all the senses and provides a unique aromatic journey to the soul.



FOOT REFLEXOLOGY | 45 MIN

Reflexology is an ancient therapy that, through massage and pressure, stimulates certain internal organs. This therapy helps the patient to relax, restore balance and improve their overall health.


Ayurvedic Massage as a massage technique aims to promote balance and the dynamic connection between mind, body and spirit.


TRADITIONAL SHIATSU | 75 MIN

Therapeutic method originated in Japan, which uses digital pressure under the meridians, for an energetic and physical balance.